Searching for a spacious banquet hall to hold your next business event? Consider the benefits of renting the Old Towne Hall in Crystal Lake.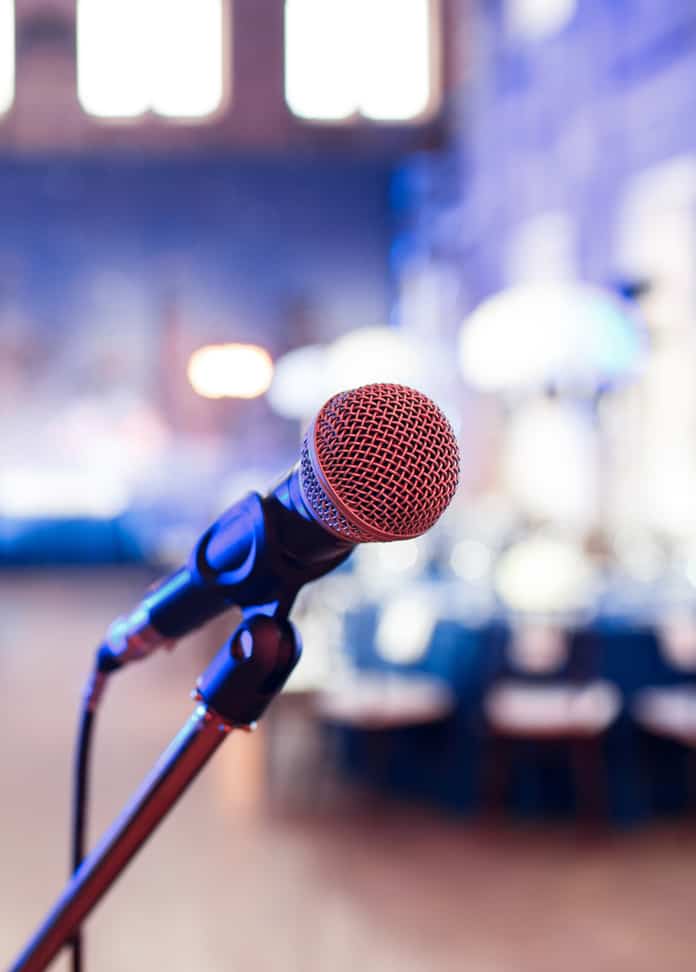 On the second floor of the historic, unique Teckler Building, the Old Towne Hall offers 2,500-square-feet of space where you can easily accommodate as many as 200 attendees.
Whether you're planning a sales conference, board meeting, team building activities, training seminars, a retirement party, awards ceremonies or a new product launch, you'll find the venue is just right for your needs.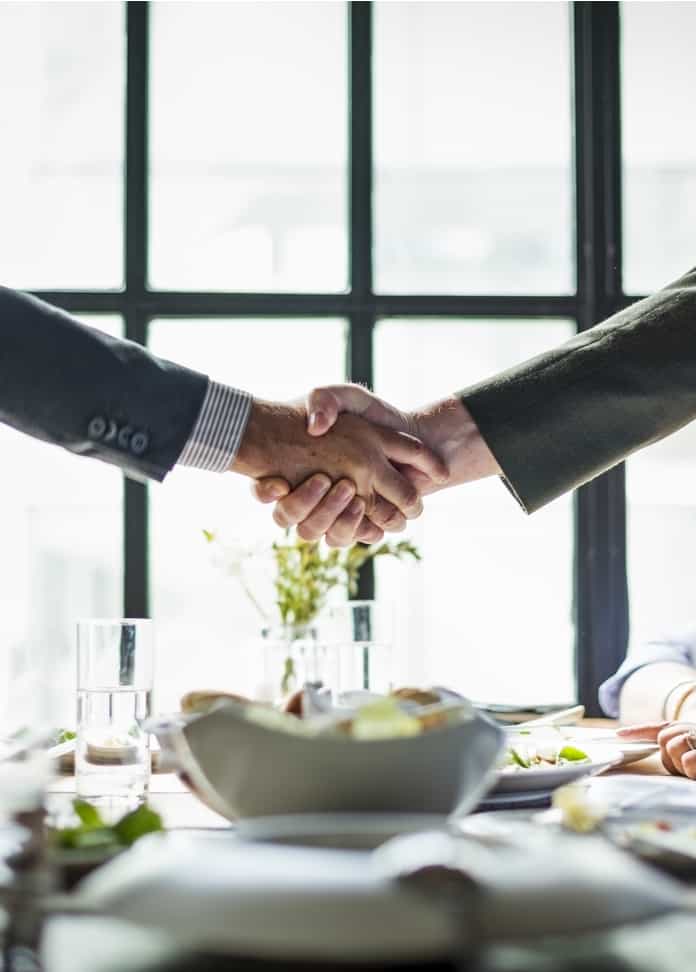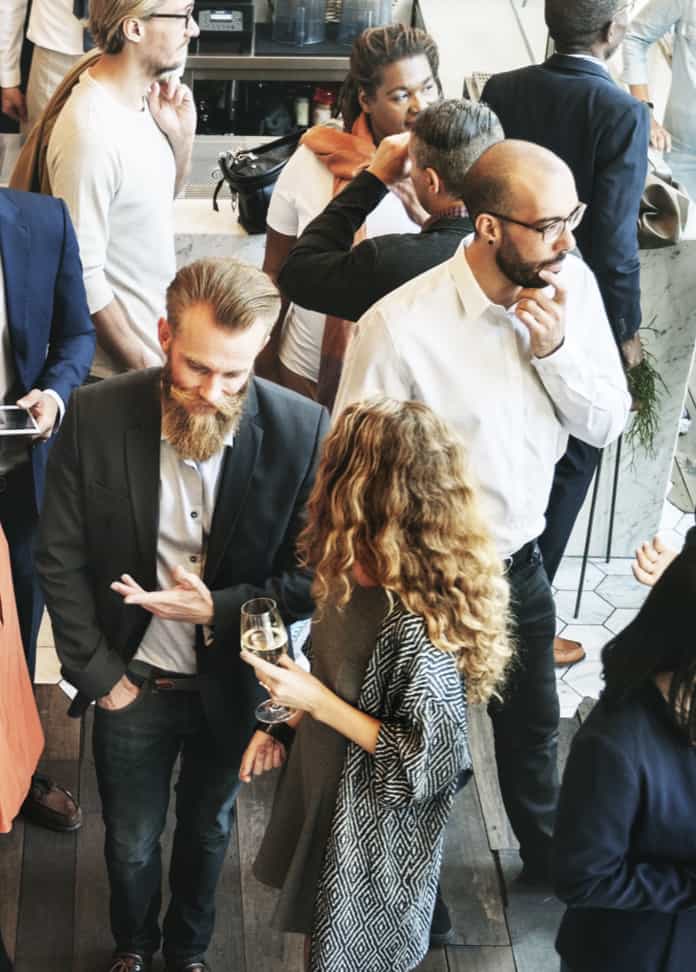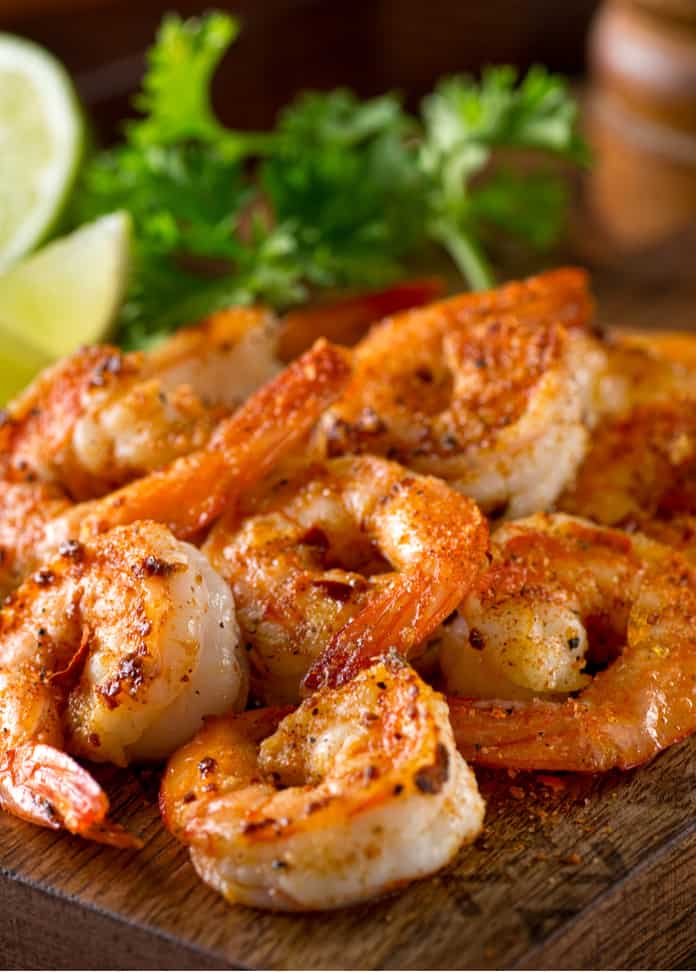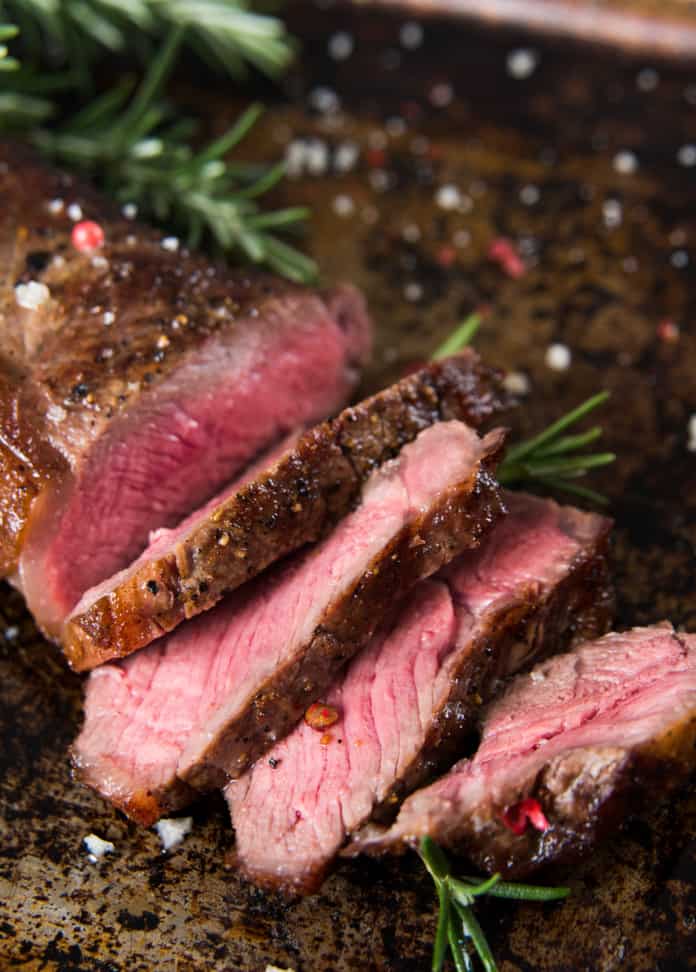 experienced in every aspect of event planning
Our venue staff are experienced in every aspect of event planning and will coordinate with you to ensure your business event proceeds smoothly.
When it comes to food and beverage, the Old Towne Hall offers custom solutions to work with your budget. We can serve a breakfast of light pastries and coffee, a buffet-style lunch menu with plenty of choices or a dinner menu consisting of appetizers, entrees and desserts. In addition, our chef and kitchen staff can prepare vegan, vegetarian, gluten-free or other dishes for attendees who may have dietary restrictions.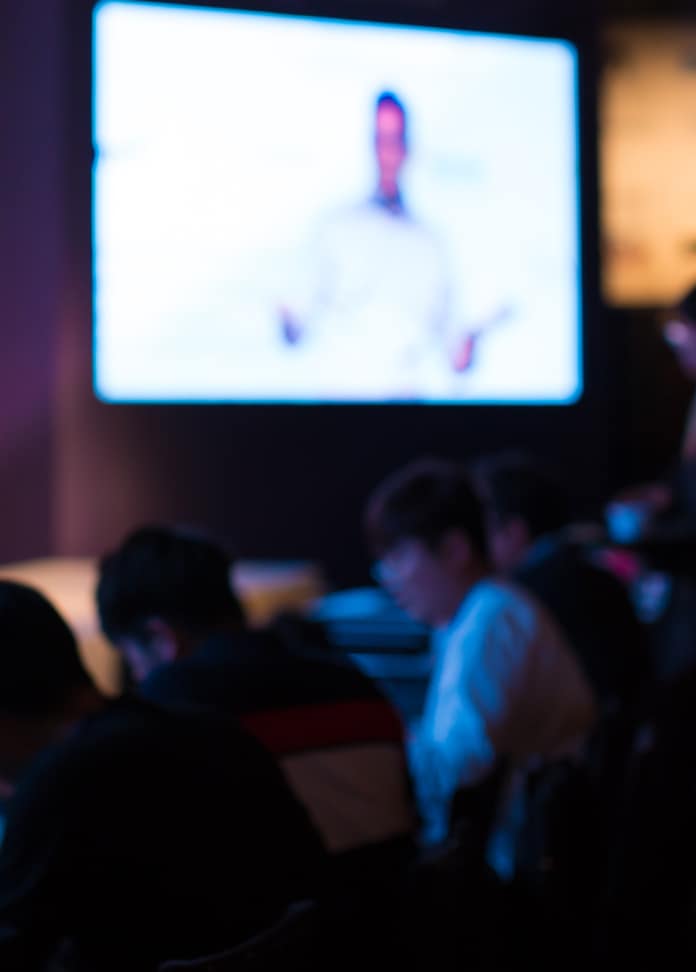 To book the Old Towne Hall and get started on planning your business event, contact our staff at 815-322-3406 or reach us online.
In addition to our flexible food and beverage services, you'll find that the Old Towne Hall offers ample space for audio/video presentations as well as for DJs or live entertainment.
Our banquet hall is in the heart of downtown Crystal Lake on Brink Street, offering convenient parking just across the street. The Old Towne Hall is on the second floor of the unique Teckler Building. At more than a century old, the building holds a special place in the colorful history of the city and McHenry County.