One of McHenry County's Most Elegant and Affordable Venues for Your Next Special Occasion
Built way back in 1910 by a local real estate developer by the name of Charles L. Teckler, the building that houses the Old Towne Hall has quite a colorful history as one of Crystal Lake's most unique structures.
*According to local historians, the building on Brink Street has been used as a bank, a warehouse and even as a night spot and getaway for some of Chicagoland's underworld figures. The oldest banquet hall in Crystal Lake, the building's wood flooring features concrete underneath and its 15-foot high ceilings are covered with antique tin.
Known locally as the Teckler Building, it was constructed as a place where local organizations could hold their meetings and banquets. A fraternal organization called the Modern Woodmen of America was instrumental in including this 2nd floor amenity. To that end, in order to maximize the space to accommodate large gatherings, the design of the Teckler Building features no central supporting columns or posts. Iron pillars that extend from the basement to the roof were utilized in the wall formations, along with large iron girders to act as roof supports.
Other local organizations to gather in the hall back in those days included the Bethany Lutheran Church,
American Legion, Mystic Workers and the World and Royal Neighbors. The hall played host to dances, parties and meetings of all kinds.
Reach the Old Towne Hall at 815-322-3406 for booking information.
Choose the Old Towne Hall as the site of your next big event! We will create, prepare and serve a custom menu that your guests will enjoy.
The Old Towne Hall is owned and operated by Ingo and Sandra Betz. Because our menus are fully customized to the tastes of our customers and their special events, please contact the Old Towne Hall with your needs so we can provide you with pricing.
*Source: The Crystal Lake Historical Society.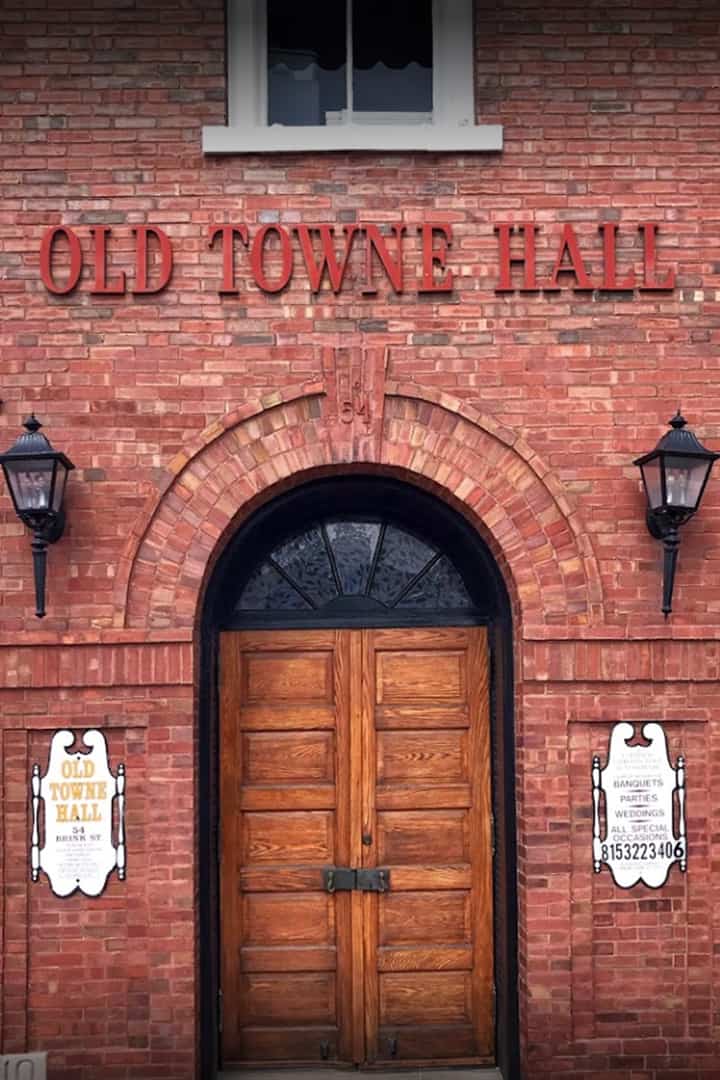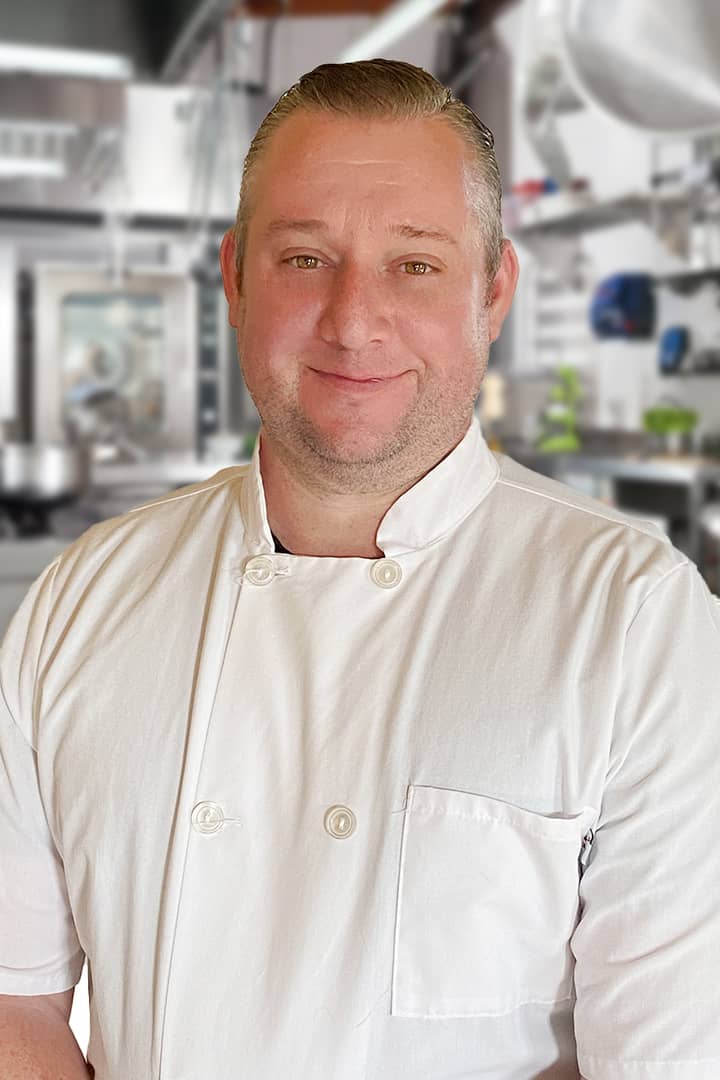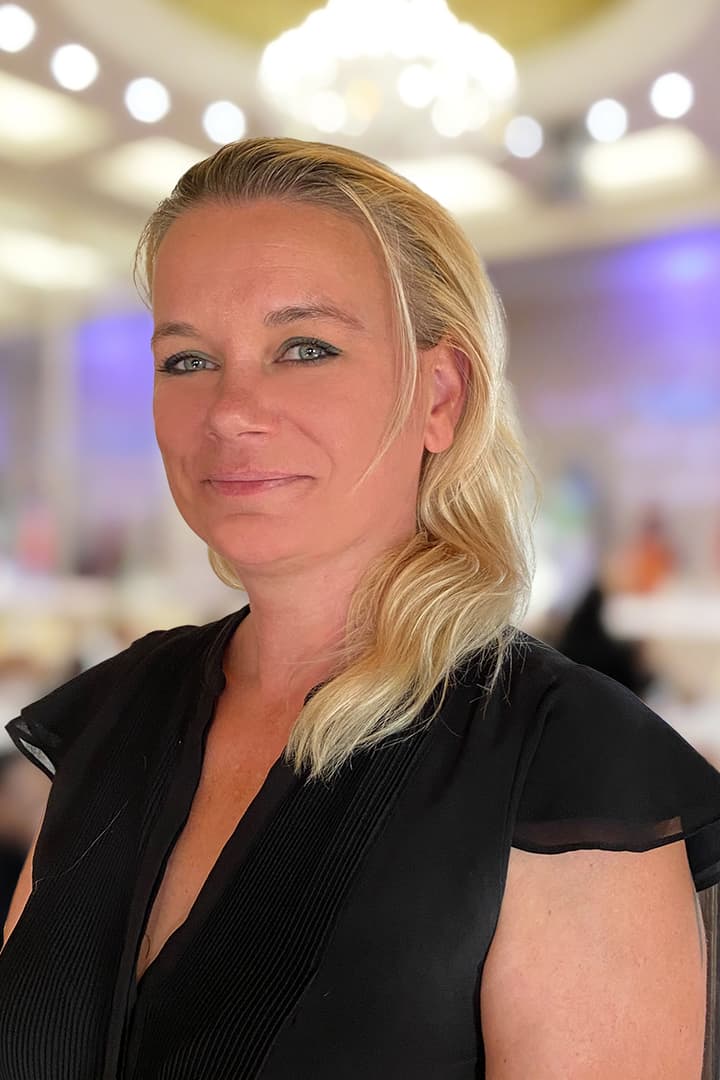 Went there for a wedding. The food was delicious and it's all made there even the salad dressing. The staff was always cleaning off the tables so you didn't have to take glasses back to the bar area. Very professional was the bartender and quick on getting your order up
Wonderful evening at this place. Food was fantastic. The chef is a chef for "real humans." I wish this was a restaurant. We would be back every weekend and we live an hour away. Staff is so friendly and nice. I'm looking for a reason to celebrate an event to go back.
EXCELLENT VENUE!!!!! Owners, Ingo & Sandra are awesome! We had our wedding ceremony & reception recently there and our expectations were beyond exceeded because they were so attentive to every detail from food, our toddler not running off, our guests having a great time and much much more. We enjoyed them being present during our special day, we had so much fun with them. The food was amazing and our guests love it. The updated bridal suite is beautiful. Sandra makes sure everything is running smoothly during the planning and day of the event. Staff is fast and friendly. Highly recommend them if you are looking for quality without breaking the bank. WE LOVE YOU INGO & SANDRA!!!!!!!!
We celebrated our baby shower here and man the experience was amazing the staff was wonder! Love this place— definitely will be using this venue for many more events! Big enough place for our family to feel safe and spread out with the conditions of covid 19 and the staff were wonderful with enforcing cdc regulations to keep masks on around food, bar and mingling! Loved how everything came together, and the food was wonderful! So many family members after the shower reached out to compliment the food and the party! I was a stress free mama because of Ingo and Sandra!!